ABOUT US
Shaheed Bhagat Singh Civil Services Academy "Best UPSC MPPSC Coaching In Indore".
Shaheed Bhagat Singh Civil Services Academy the venture of Simran Group is one of the best UPSC MPPSC institute in Indore. It provides comprehensive training to aspirants aiming to crack the UPSC,MPPSC exam. The institute has a team of experienced and qualified faculty members who provide personalized guidance and mentorship to students. It offers comprehensive course materials, mock tests, exercises, and assessments that help students gain an in-depth understanding of the syllabus. The institute also organizes seminars and workshops to help candidates stay abreast with the latest developments in civil services.
WHO WE ARE
Shaheed Bhagat Singh Civil Services Academy is one of the best Institute for UPSC,MPPSC in Indore. It is a premier institute that provides comprehensive training for aspirants looking to crack the prestigious UPSC,MPPSC exam. The academy provides quality education and guidance to UPSC,MPPSC aspirants . It has a team of experienced faculty members who are committed to delivering excellence in teaching and mentoring aspiring civil servants. The academy also offers various courses such as personality development, interview techniques, current affairs and more to help students prepare for the competitive exam. Shaheed Bhagat Singh Civil Services Academy is undoubtedly one of the best UPSC,MPPSC institutes in Indore that provides all-round preparation for those looking to become successful civil servants.
Best UPSC MPPSC coaching in Indore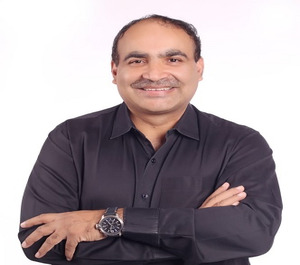 Dr. Atul Kumar Nema (Director)
Indore,18+ Years Experienced
He is a visionary entrepreneur, Positive thinker, an able administrator and a good decision maker. He firmly believes in dedication, creativity, hardwork and consistent efforts to clear any exams. He gives vision and direction to the organization. Under his able leadership and guidance with wide academic excellence of 18 years in the field of civil services, many aspirants have achieved success through his guidance and support.Main Highlights of Institute is ORIENTATION PROGRAMMEwhich includes and demonstrates how to prepare for civil services. This helps in clearing each and every doubt of aspirants related to civil service exam.
ORIENTATION PROGRAMME (how to prepare for civil services(UPSC,MPPSC))
INTERVIEW GUIDANCE
PERSONAL MENTORING
Harpal Singh Bhatia (Monu)
(President,MP & CG Kendra Singh Sabha Member,Board Takhat Shri Hazur Sahib Nanded Member, Takhat Shri Patna Sahib)
Harpal Singh Bhatia is a great Leader and Industrialist, He is a one of the founder, MD of Simran Group, also he is President of MP & CG Kendra Singh Sabha Member. his dream and vision is to serve the society through education, He thinks and create his ideology through SBS Academy. he is dedicated to help children of Sikh community to prepare for Civil Services Examination. He is the sponsor of Free Scholarship Program for the Sikh Students, So the children from Sikh community can perform and contributed in nation building.

Achievements:-
Board of Governor, Daly College, Indore
President, Madhya Pradesh & Chhattisgarh Kendri Sri Guru Singh Sabha
Member, Advisory Committee for Guru Gobind Singh Ji Hospital, Medical College & School Nanded (Maharashtra)
Member, College Development Committee, Guru Nanak Khalsa College of Arts Science & Commerce, Mumbai.